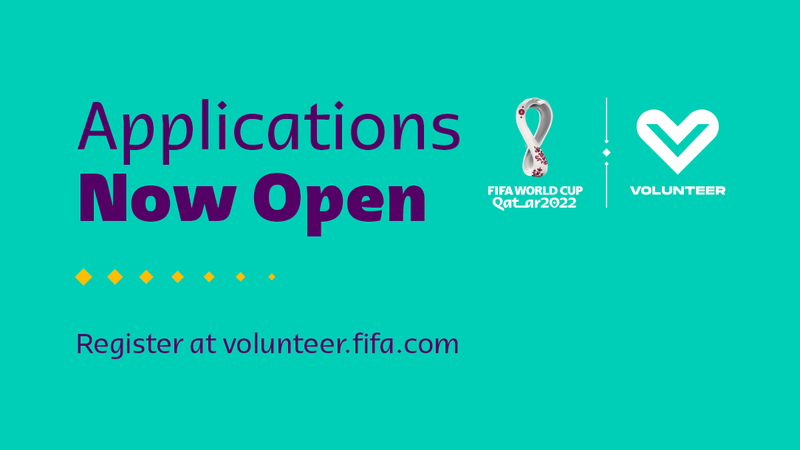 The opportunity of a lifetime! The Supreme Committee for Delivery and Legacy of Qatar invites all to join the biggest volunteer activation Qatar has ever seen.
Enjoy being part of a global community of volunteers and learning from some of the world's leading sports practitioners. You will also receive a certificate, gift and adidas uniform kit.
Be part of the first FIFA World Cup™ in the Arab world!
To apply you must be:
Aged 18 or over – you can still apply if you are 17, as long as you turn 18 by 1 October
Available for a minimum of 10 shifts during the tournament
Able to speak English
Apply online here volunteer.fifa.com
Find out more about the World Cup Volunteer opportunities here
For general enquiries regarding the FIFA World Cup Qatar 2022™ Volunteer Program, please contact [email protected]